Latest posts 'Paramore'
17/07/2014
Jason Segel surprised Hayley, who's a huge fan of him, with a phone call in On Air with Ryan Seacrest earlier today . You can listen the whole thing below, Hayley's part starts from 8.00.
When we patched in Hayley on the phone for her big surprise, she was naturally at a loss for words, but she did get out, "Oh my God, Hi!"

After some banter about being fans of each other — Hayley plans to see Sex Tape on her next day off — Jason asked her about being on tour with Fall Out Boy. "It's good, we're like a month in," she replied. "It's been rad. I'm loving it. We don't get to the west coast until August, but if you're in Irvine you can see us on the 16th." "I'm always in Irvine in August," joked Jason. "This is perfect. I summer in Irvine."
16/07/2014
Paramorefans.com interviewed Paramore in Holmdel, NJ. You can watch the interview below.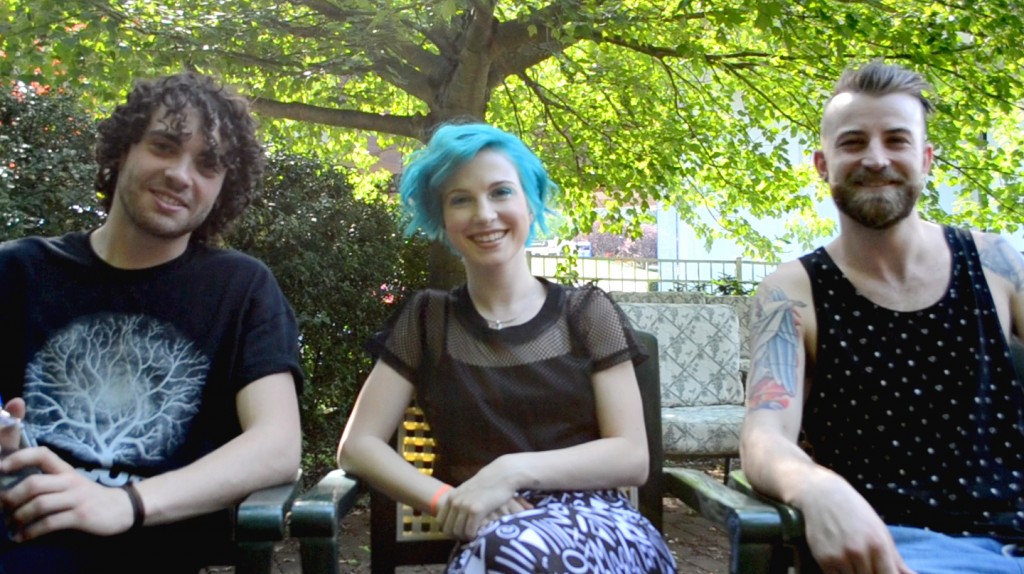 16/07/2014
Hayley is taking over Reading & Leeds Festival's Twitter account on Friday July 18th at 7.30-8pm. You can tweet your questions to @OfficialRandL  with the hashtag #RandLQA.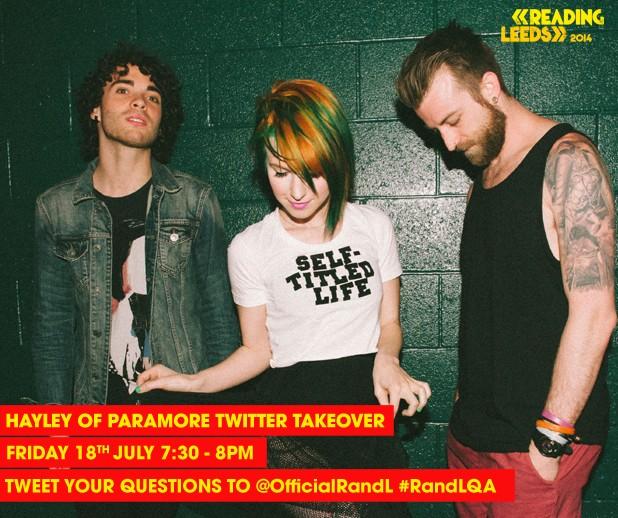 11/07/2014
Our gallery has been updated with HQ scans from the newest issue of Alternative Press. The magazine includes a short interview with Hayley, new photos of Hayley and also new photo from Paramore's photoshoot with Kane Hibberd. You can find all the scans here.
10/07/2014
Paramore performed in Indianapolis, IN at Klipsch Music Center last night. Our gallery has been updated with first photos from the show and meet & greet. You can find all the photos here.