Latest posts 'Paramore'
11/05/2017
Paramore officially kicked off the After Laughter album era with a show at the Exit/In in Nashville. This also marks Zac Farro's first show back as a member of Paramore in 7 years! The venue was very intimate and made for a great place to see a band like Paramore. All the classic songs were dusted off, newer songs were played for the first time, a cover was thrown in and a Halfnoise song was played. Go to our gallery to see new photos from last night.
Setlist
Hard Times
That's What You Get
Brick By Boring Brick
Now
Never Let This Go
Still Into You
I Caught Myself
Hate To See Your Heart Break
Turn It Off
Decode
Ain't It Fun
Playing God
Someday – The Strokes
Misery Business
Scooby's In The Back – Halfnoise
Told You So
Hard Times
Videos can be seen below –
09/05/2017
Paramore will be performing as part of Good Morning America's Summer Concert Series at Central Park in New York. The concert is free and open to the public and will take place on Friday, August 25th from 7 a.m. to 9 a.m. ET. You can read more info and see the full concert series lineup here.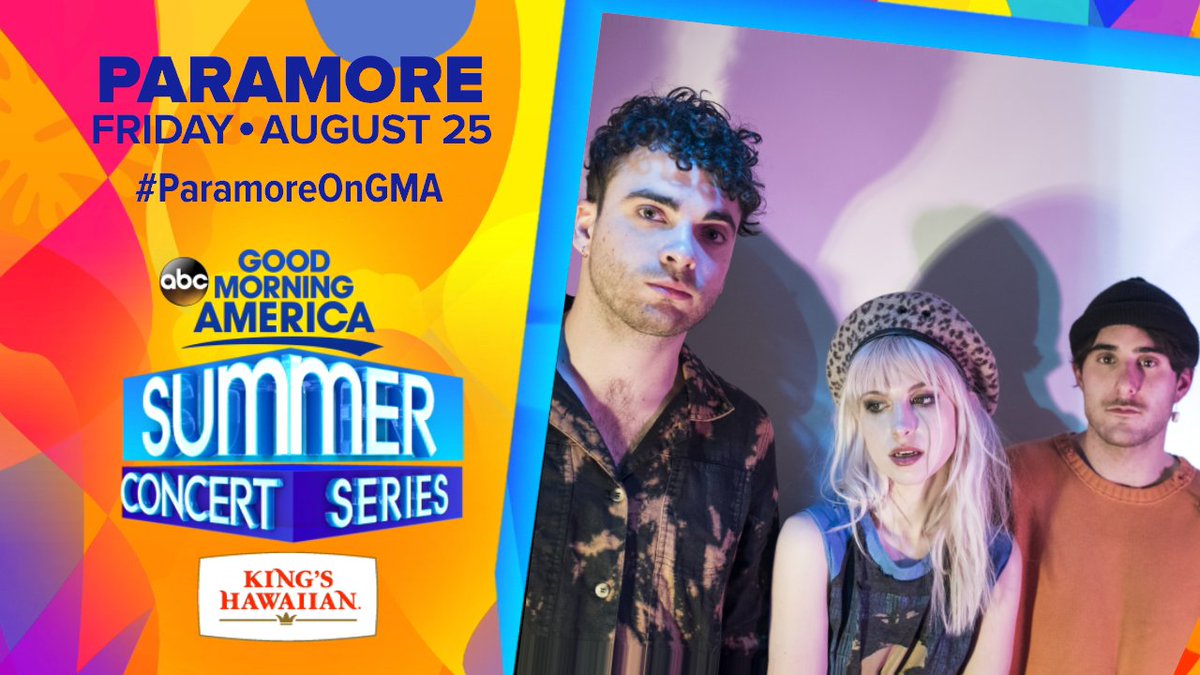 03/05/2017
You can listen to the track "Told You So" on spotify and apple music now. You can also watch the music video for the song below. The song is v cool indeed, guess you can say Paramore told us so!
Direct Links:
03/05/2017
With ten days till "After Laughter" is released, Paramore has revealed that tomorrow on Beats1 at 12:30pm(EST) they will share the song "Told You So". Beats1 is broadcasted via Apple Music Radio. Rumour has it that the song is, "v cool". If you haven't already, links to preorder the album and stream the first single "Hard Times" are available here.