14/12/2013
Paramore Hits MSG Again
For the second time in less than 2 months, Paramore are playing [tonight, Dec 13th] a sold out Jingle Ball show at Madison Square Garden, NYC [check the last post for stream live].
Not only Paramore will hit the iconic stage tho, as artists Miley Cyrus, Robin Thicke, Pitbull, Enrique Iglesias, Fall Out Boy, Macklemore & Ryan Lewis, Selena Gomez, Fifth Harmony, Ariana Grande, Jason Derulo and Austin Mahone will be there too.
Nonetheless, it seems like a sold out show at Madison Square Garden is not enough for Paramore, regarding the fact that they played an acoustic set before heading to MSG. Here's a picture of them at Hammerstein Ballroom: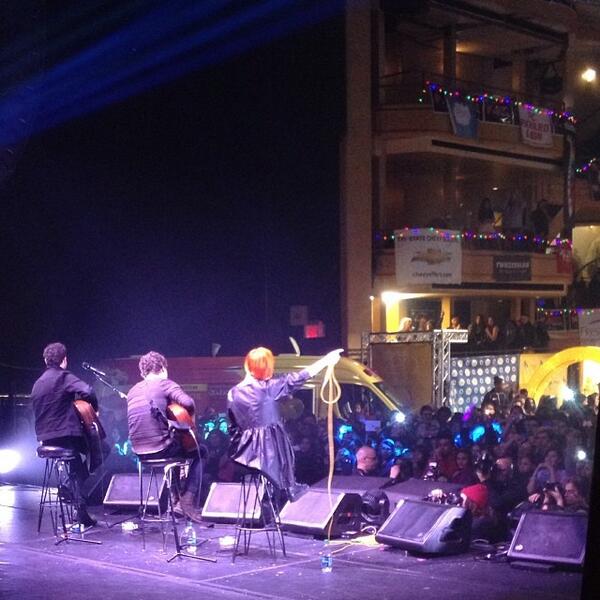 Actions:
No comments yet.
Reply to this post